I realize that the entire universe has been sucked into the all-encompassing shit storm that is the Kimye v. Taylor Swift debacle, myself included, which might have lead some of us to forget about the very real shit that went down in the world this weekend. I'm here to remind you of that very real shit, because we've all read enough think pieces and listicles about "being excluded from that narrative" to last a fucking lifetime.
Last Friday, the Turkish military tried to overthrow the government in what ended up being a failed coup. Although ultimately ineffective, this stunt resulted in the death of 265 people, 161 of which were civilians who tried to fight back. There are a lot of implications stemming from this horrific event, one of which being that right now the world is a terrible, scary place and 2016 should kindly stop being a giant asshole.
We know you didn't come to a website called Betches to be reminded of that fact, so we're going to break down the entire event into comical GIFS. You know what they say: there's nothing like borderline insensitive humor in the face of worldwide societal collapse.
So Friday night, a minority group within the Turkish Armed Forces decided that they were very much over Prime Minster Erdogan, the man who has held the position for the past ten years. Some recent events in the country, like the bombing of Instanul's Auturk Airport and an influx of refugees from their neighbor Syria, weren't sitting well with the faction that led the coup.
The Turkish Armed Forces:
Prime Minister Erdogan happened to be away while this coup took place, but thanks to modern technology he was able to rally the Turkish people over fucking Facetime. That's right, he Facetimed into the news and told his supporters that they were basically his last hope and urged them to take to the streets. Meanwhile, he was gonna chill because militant overthrows and government officials historically don't mix well. 
Erdogan to the people:
What ensued? A lot of violence. There was a helicopter attack on the police special forces headquarters outside of Ankara, resulting in the deaths of 17 officers. Soldiers opened fired on civilians who were trying to escape into Istanbul. Multiple bombs went off in and around the Turkish Parliament building in Ankara. People were fighting in the streets. In short: it was a fucking disaster, and all the US could really do was watch.
America waking up on Friday:
Why, may you ask, did the US not rush in guns blazing? Well, it's complicated. Turkey is a military ally to the US and a key role in our war against ISIS. As members of NATO Turkey is basically the Western world's point of access into the Middle East, and we've been heavily relying on them throughout this whole Syrian refugee crisis.
However, our laws "restrict assistance to the government of any country whose duly elected head of government is deposed by military coup or decree," which means the most Obama and John Kerry could really do was urge the Turkish people to support their democratically elected leader.
Erdogan was back in Istanbul by Saturday morning, and by Saturday night he let the world know that the coup had failed. He also promised that those responsible would "pay for this in the harshest way." In case that didn't sound ominous enough, there's talk of bringing back the death penalty in Turkey for the occasion.
Since then, there have been 6,000 arrests in Turkey of coup conspirators. Erdogan is blaming the entire event on Fethullah Gulen, a pro-Western cleric who's been living under self-imposed exile in Pennsylvania since 1999. Erdo wants the US to send Gulen back to be prosecuted, and Gulen is claiming that this is all wild slander by the Turkish government.
Erdogan: You've been openly against me and the government for years now.
Gulen: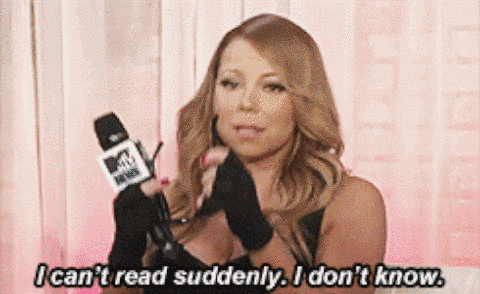 Obviously, Turkey isn't doing too hot right now. Sure, they overcame a militant uprising, but that's the kind of thing that leaves a bad taste in your mouth. As if morale wasn't low enough with the over looming threat of ISIS. Now the rest of the world gets to sit and wait to find out what this kind of political upheaval means for the rest of us. Honestly, just wake me up when 2016 ends.
For more borderline insensitive takes on real world news, sign up for The 'Sup here.