Another awards show, another batch of celebrities who don't know how to dress. While these entertainers may be more talented than any of us ever will be, I could show up in my pajamas to this awards show and still look better. I'm feeling very sassy today, so let's get straight into it.
Z Lala
We have no idea who Z Lala is, even though her name sounds like a popular antibiotic for a yeast infection or something. She looks like a black snowflake cutout or like one of those things kids climb on at playgrounds (Editor's note: a jungle gym). I'm just wondering how the fuck she pees in that.
Ke$ha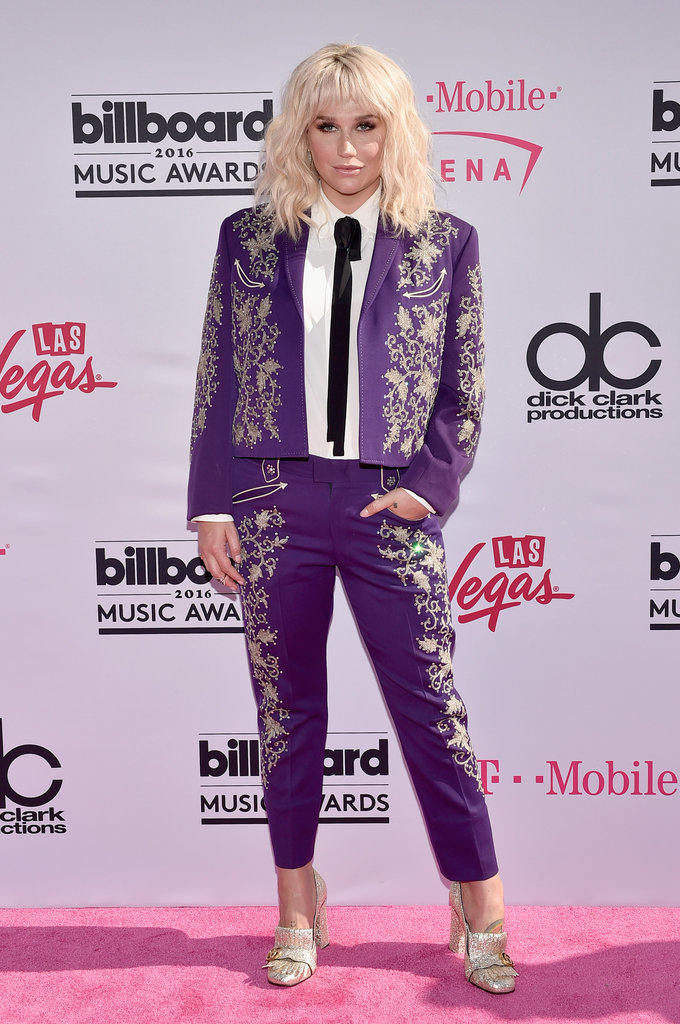 Ke$ha looks like some sort of purple mariachi performer or like, a matador? Maybe it was an ode to Prince? In any case, we wish she would take the $ in her name and buy a new outfit. 
The Fat Jewish
Okay, so, what do you think of his hair, Lupita?
Nope, she hates it. 
Rihanna
Rihanna looks like she's on the way to work work work work work as an office assistant from the 80's. Pretty sure that blazer is in a vacuum-sealed storage bag in the back of my mom's closet. Also, cute shoes that some king from the 16th century would wear. 
Tove Lo
Now if we're talkin' body, you got one that is very visible through this dress. Since I haven't washed my hair in a few days, I can't make any comments about the state her hair is in, but I can comment on that dress. It looks like she got wrapped up in some sort of orange hammock. 
Some bitch who is decidedly NOT Beyoncé
Whoever this woman is better watch tf out for the Beyhive. NO NEED FOR A "WHO WORE IT BETTER," WE ALREADY KNOW.
You got some nerve, whatever-your-name-is.
Update: Her name, for now, is Sibley Scoles. 
Steven Tyler
That's it. No more.