Betches are diverse. Not only do we love to black out with different types of alcohol, but we also successfully do it in a variety of locations. But as much fun as drinking to the point of memory loss may be, on the real, half the fun of going out with your betches is getting dressed for it. Not to mention, given our busy betchy agendas, we will inevitably be pregaming the pregame of the pregame of the actual event, meaning a ton of pictures will be taken, and the outfit of your choosing will be all over social media and possibly some bro's floor for the rest of eternity (okay, hopefully not the latter), so choose wisely betches. Lucky for you, we've created this guide of what's hot now for every occasion. Great style and a great night out are mutually exclusive, unlike you and that shady bro who texted you last night at 1am.
The Occasion: Bar Hopping
Going to bars is a low-key way of being super fucking high-key. You can be like, "I just want to do something fun and chill tonight" but then down even more shots than you would at the club because you're probably not wearing heels and aren't going to fall down.
The Outfit
Frame Denim Le Skinny de Jeanne jeans
Missguided Ribbed Roll Neck Bodysuit in black
The Occasion: Concerts
Concerts are kind of a vague term considering you could be headed to Beyoncé's upcoming tour (all hail) or rolling deeeeeeeep at some festival in the middle of some dirty field. It's best to go with something comfortable that you can rage in, yet still stylish.
The Outfit
Alice McCall Shake It Off Romper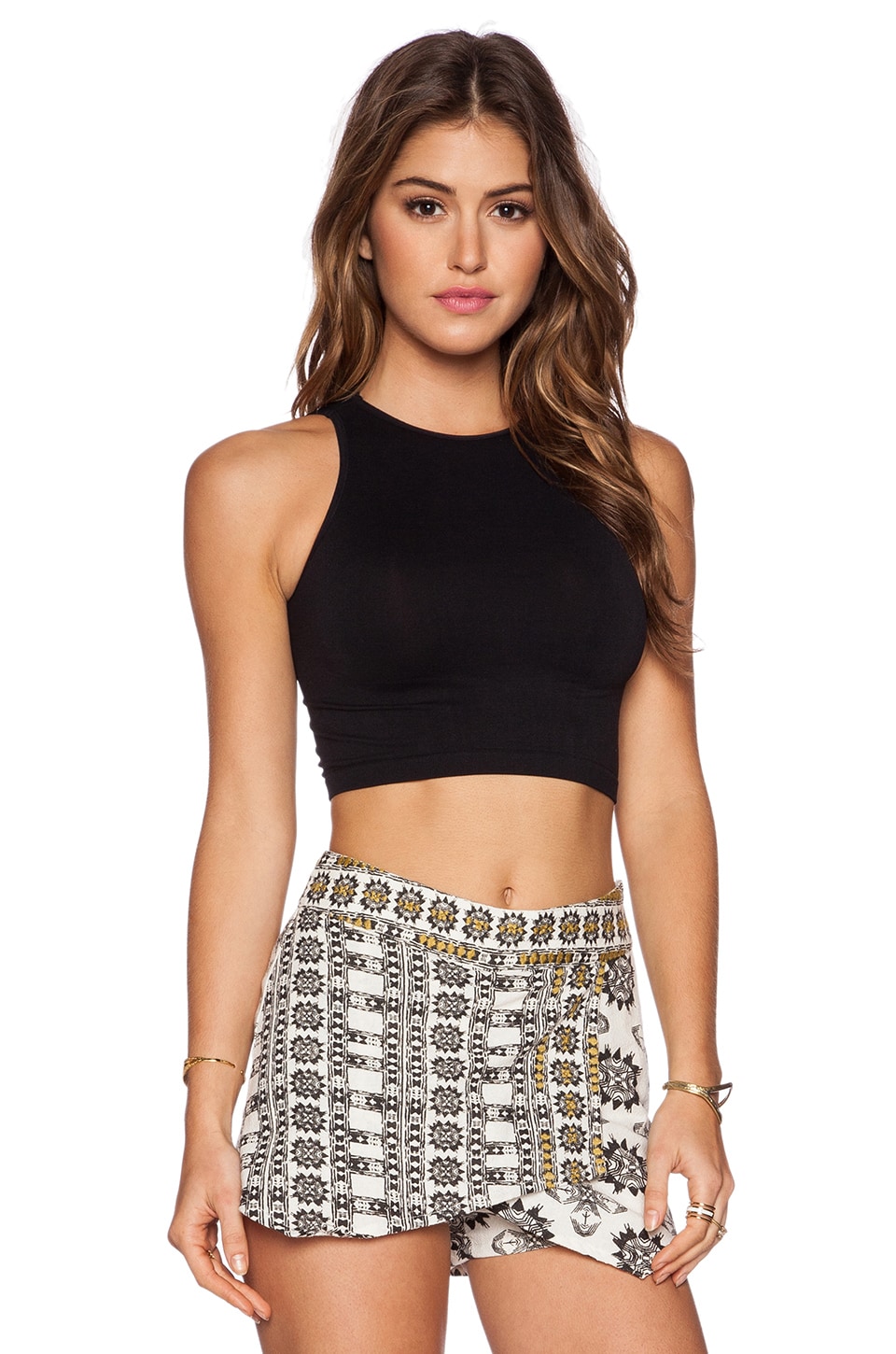 Free People Bella Coach Crop Top
The Occasion: Darties
 Betches loooooooove to #228 Darty. Day drinking is the fucking BEST. It's generally a more intoxicated, crazier affair with more sunlight involved. Dress accordingly.
The Outfit
One Teaspoon Trashwhores short
Yaaaaaassssss. It's a lifestyle and it has its own dress code. You're probably already hungover if this is happening. You need something that keeps you comfortable and focused on your goal: drinking enough bottomless mimosas to the point where they're basically free. $13 bottomless? 13 mimosas later and they were only a dollar each. Math.
The Outfit
Spell & The Gypsy Collective Hotel Paradiso jumpsuit
The Occasion: Clubbing
Clubbing is the shit because you can take big fashion risks and look sexy as hell without being judged for it, sort of like Halloween in Mean Girls (or like, Halloween IRL). You're a mouse, duh.
The Outfit
Misha Collection Oriana Playsuit