Puma just announced that Rihanna's newest shoe from the spring/summer 2016 Fenty Puma by Rihanna collection will be all kinds of impractical….again.
Because she had to outdo her v. suspect denim shoe line with Manolo Blahnik, Rihanna is making an $80 Puma Fur Slide sandal (sounds like a weird sex thing) that suspiciously looks like the exact type of shoe you'd wear in the shower.
I really hope that's not the intended use because does she not know what wet fur smells like? I guess she's never given a dog a bath or "forgotten" to shave her legs for a couple months. This shoe is going to smell like ass and get mildewy as fuck. You're gonna need an Um-ba-rella-ella-ella-ay-ay-ay in the shower to make sure they don't get wet.
Okay, I can concede that maybe RiRi does not expect people to literally wear them in the shower; HOWEVER, these are FUR SANDALS that are coming out FOR THE SUMMER, which essentially equates to the same scenario, except now we're throwing sweaty-ass feet into the mix. Grossgrossgrossgrossgross.
Do you know what these slippers remind me of? The Ugg slipper sandals I begged my mom for in 6th grade. Nothing can compare to the Ugg Haute Couture Collection spring/summer 2010. 
These monstrosities shoes will go on sale next Friday, and I can think of one person who's definitely going to get some: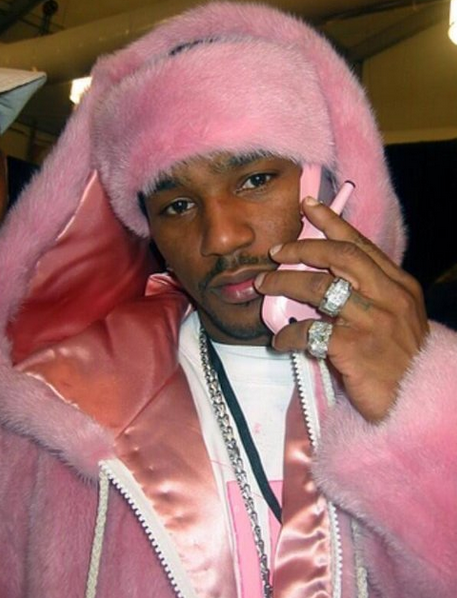 Good luck on the shoe line, Riri!