Tired of dropping hints about your ring size or "accidentally" leaving your Pinterest Wedding Board up on your laptop for all to see? Of course you are, because waiting for a proposal is a grueling task. Fortunately, as the Rio Olympics have shown us, there's now a much simpler way to guarantee your S.O. will pop the question: just win an Olympic medal.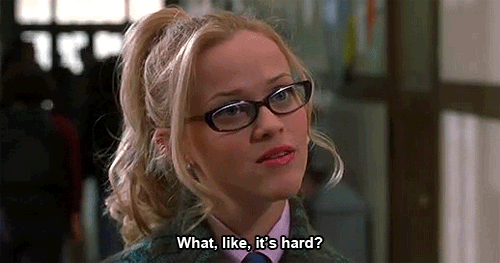 Over the last few weeks, we've seen multiple proposals to athletes competing in various sports, just moments after they set world records and proved their physical dominance over everyone else in the world. Were there any engagements to people who came in fourth? Fuck no, because you don't get rewarded for that kind of negligence. But look at these medal winners who now have some diamond bling in addition to their new gold and silver:
A #gold medal and proposal for #GBR's Charlotte Dujardin https://t.co/Fvb0vYpBeI#Rio2016 pic.twitter.com/fA9NboSn7q

— BBC 5 live Sport (@5liveSport) August 15, 2016
Congrats Will Claye & Queen Harrison! pic.twitter.com/tJOzeWvQrF

— DMG (@DoyleManagement) August 16, 2016
#CHN diver Qin Kai proposes to longtime girlfirend He Zi at awarding ceremony after He comes 2nd at springboard pic.twitter.com/dbm2yUb6pC

— Team China (@XHSports) August 14, 2016
"Aren't the Olympics extremely hard to qualify for, let alone place on the podium?" you might be asking. Sure, but not as hard as spending your days willing him to commit to you and perfecting your Match.com profile just in case it doesn't work out. Let's all do ourselves a favor and build an Olympic size swimming pool, track, or gymnastics floor in our backyards so we can start perfecting our routines for 2020. It's the only way to ensure we won't die alone.