We're only a month away from the Rio Olympic Games, so now seems like as good a time as any to check in with at least one of the stars of the 2012 London games.
Enter McKayla Maroney. You remember her from the meme that circulated the internet after she fell during the landing of her second vault and landed on the podium making the mother of all resting bitch faces. Thus, the "McKayla Maroney is Not Impressed" meme was born.
She won some other big medals at other world gymnastics events after London, but she won't be competing in Rio due to some injuries.
Instead, she's now focusing on her music career and denying she's had work done.
Maroney said in an interview with Seventeen.com: "I've loved writing songs since I was really young. I thought I was going to be like Sia and sell my songs to people. But after they were done, I was like, 'I'm not going to sell these to anybody! I want to sing them.'"
I mean, we all probably wanted to be famous pop stars at some point growing up, but whatever.
She goes on to say: "My biggest inspiration is Drake. I love the way that he tells stories. It has a little bit of a Calypso jam vibe. He's real and always lyrically-driven in all the melodies. If there's one person I want to sound like, it's him."
You do you girl. I guess there are worse rappers to emulate.
I would think she'd want to pick up a Kanye or Tyga sound since she's been denying plastic surgery rumors as hard as a member of the Kardashian Klan.
She told Seventeen.com that lipliner and highlighter are to be credited for her fuller-looking lips and that she's just really into makeup.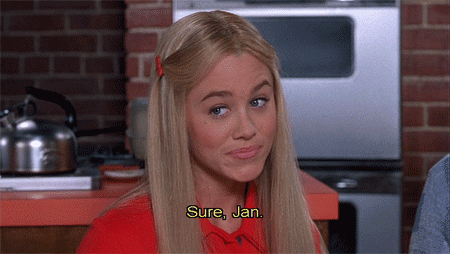 It's definitely not a dramatic enough transformation for me to totally believe she's lying, but I would like a tutorial ASAP if she's telling the truth.